Home Remedy Secrets


for 

Health Wealth & Happiness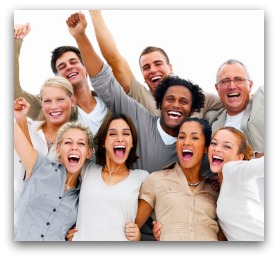 If you're looking for some down-to-earth home remedy advice that works, we can help. And if you're hurting right now and you're tired of paying for medicine that only offers temporary relief, read on.
Sounds like we're knocking "Big Pharma" right? 
Wrong. 
That's not what this Website is about – even though there are precious few pharmaceutical giants that produces drugs that cure diseases. They're in business to make money, so most Big Pharma medications simply treat your symptoms, without going the extremes of actually curing you.
After all, why kill the goose that lays the golden egg?
Our aim is to enhance the three essential factors governing your quality of life:
Your Health
Your Wealth
And Your Happiness
Many psychologists say that when you're in good health and comfortably off, your happiness increases exponentially – provided you don't neglect your family, friends, and lovers, and you keep physically active…
Up till now we've focused on providing a specific home remedy, or a spread of remedies, aimed at each individual ailment – but hold onto your hat, because we're ready to start tackling the "Wealth" part with a vengeance!
However, while doing so, we'll continue expanding the Health section based on your questions and request posted in our "Pay it Forward" interactive section.
So far our team of Home Remedy Busters has covered the essentials of Herpes, Sinusitis, and Acid Reflux Disease. While these sections continue to expand we're in the process of researching and testing home remedies for the following ailments: 
Diabetes 
Migraine Headaches 
Asthma
Allergies
<><><><><><><><><><><><><><><><><><><><><><><><><><>
The Remedy Busters Team
Here's a breakdown on three of our superstars: 
Melissa suffered from debilitating sinus headaches and found a natural way to ease the pain and keep it away.
Franklin beat chronic acid reflux that nearly killed him – without using chemicals or resorting to surgery.
Me? My name's Ian, the oldest dude in the team – nevertheless, I've been through the wringer, and then some.
As a group, we've helped to conquer ailments ranging from Anemia to Ulcerative Colitis with a few simple home remedies and/or lifestyle changes – and if you ask, we'd dearly love to tell you how we did it.
Our aim is to provide tried and tested home remedies, together with enough knowledge to understand and interpret your medical practitioner's advice – and in many cases, to keep him or her from practicing Big Pharma induced "Check Book" medicine…
What's more, every shred of advice we offer is thoroughly vetted and verified by third-party experts before answering reader's questions or publishing the results.
In addition, every digital product offered on this site carries an unconditional iron-clad 60-day money back guarantee.
Browse the site – you'll find hype-free, easy to understand info on every page – all written for the sole purpose of easing your burden and improving your quality of life. 
Live long and Prosper!
P.S. If you like our site, a small donation (even $5) would help.
<><><><><><><><><><><><><><><><><><><><><><><><><><>
PayPal - The safer, easier way to donate!
<><><><><><><><><><><><><><><><><><><><><><><><><><>